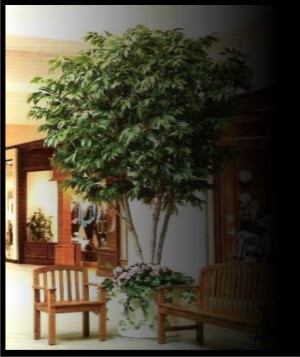 London Interiorscapes Inc., a company leading in the area of Interior
Plantscaping , is proud to bring to the London market area, its newest concept
in 'INTERIOR PLANT MANAGEMENT'. This concept is directed at the
smaller clients that are very busy managing their own business but would like a
worry free, air friendly, green style environment utilizing the benefits of plants
for both the clients and staff. Our very qualified and experienced staff will
provide a 'cradle to grave' program designing, caring for and replacing of the
live plants to maintain the high quality image you wish to present to your
clients.
You will be able to select from three (3) pre-designed programs, aptly named
GREEN 1, GREEN 2, or GREEN 3, based on the number of plants required.
Then with guidance from our qualified staff, select from a pre-designated list of
plants, (pictures included) and finally, select containers, again from a pre-
designated list.
London Interiorscapes Inc will do the rest. Deliver and install the plants and
then continue on a weekly basis to monitor and maintain the plants to Grade 'A'
appearance or replace them as necessary.
Call us today for a no obligation, free consultation, proposal and quotation at
your location from one of our qualified and knowledgeable staff.